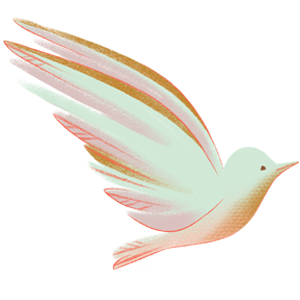 Resources for Thinking & Making
From me, to you - with love. Oh, how fun!
Hand-drawn coloring pages to spark curiosity and imagination. Coloring can also be used as a meditative activity to support and create space for deep breathing, self-reflection, and positive emotion regulation.
Activity guides to prompt explorative thinking, journaling, and making. These guides are primarily geared toward teens and adults, but include a section of ideas on how to modify the activities for different ages and abilities.
See, Think, Wonder is a thinking routine from Harvard's Project Zero that supports learning through close observation. Observing and discussing art hones critical thinking skills, but also encourages reflection about our own ideas and opinions, and opens doors to new perspectives. Select a work of art that most meets your needs, and then use the graphic organizer to facilitate. (PS - The artwork you'll find here is by some of my favorite artists, not me. Please see artist credit on each image PDF.)